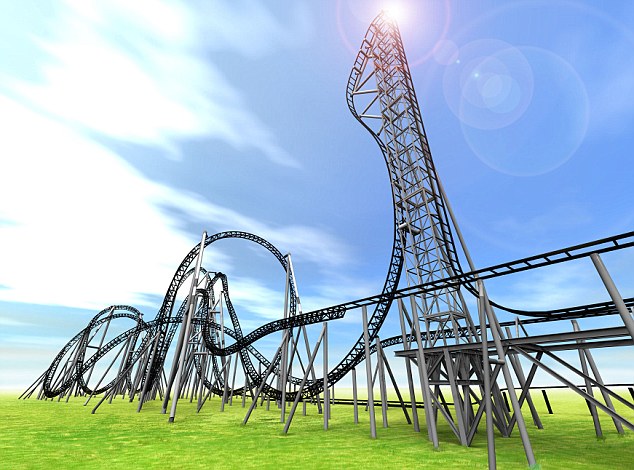 "Fuck, that's steep," said William Shakespeare, eyeing the giant rollercoaster in front of him.
"It's the steepest in the world," replied Sophie Ellis-Bextor.
"Not the biggest?" asked Shakespeare as a man ushered them towards two vacant seats.
"No, but the biggest doesn't necessarily mean the best, as I keep trying to tell you."
Ellis-Bextor took her seat and Shakespeare settled down next to her. Suddenly, he turned towards her and with an alarmed look, asked: "Are you talking about my balls?"
Ellis-Bextor grinned. "No, your penis, stupid. I was talking about your teeny-tiny, ineffectual, utterly dissatisfactory penis."
The car lurched forwards and they began to climb.
"Definitely not my balls then?" said Shakespeare, his hands fidgeting in his lap.
"No, your balls are fine," reassured Ellis-Bextor as the car reached its zenith. "It's your minuscule baby mouse's cock that's the problem. It's practically invisible."
At that moment, there was a sudden acceleration that pressed them into their seats. All around them, people screamed.
When the car slowed at another incline, Shakespeare spoke again. "Just 'fine'?" he said. "That's all?"
Ellis-Bextor rolled her eyes. "Yes, they're fine," she said "Unlike that eensy-weensy nubbin of a dick in front of them."
Again the car lurched forward and again the other passengers screamed. Ellis-Bextor raised her arms and let them flail in the wind as they spiralled round. Shakespeare remained motionless and mute.
The ride slowed and as they approached the station building, Ellis-Bextor turned to look at Shakespeare. He was crying.
"My penis is only small compared to my balls," he whimpered. "You think that I've got small or medium-sized balls, so when you see that my penis is out of proportion, you assume it's undersized."
Ellis-Bextor didn't know what to say.
Shakespeare tried to press part of his sheer linen collar into the corner of his eye, but it wouldn't reach, so he dabbed at the tears with the sleeve of his jerkin instead. "I've got big balls," he said. "I don't know why you don't interpret the penis-testicle ratio more favourably."
They got out of the car and stood on the platform looking at each other. "They're lovely and taut," offered Ellis-Bextor.
---
Get each week's story sent straight to your inbox - subscribe to the Weak Holidays email
---