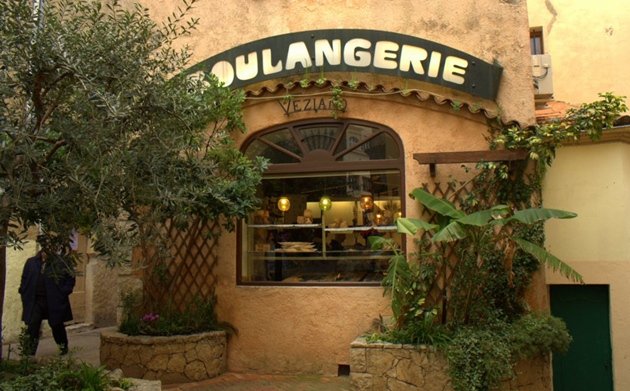 "Let's get some breakfast from this bread shop," said ex-England left-arm seam bowler, Alan Mullally.
"You're ordering," said William Shakespeare.
Mullally led the way through the open door. "Why am I ordering?" he asked. "I don't speak French."
"Because," said Shakespeare meaninglessly. It was hot in the boulangerie. He pulled his sheer linen collar away from his skin in a pointless bid to release some of the warmth from his body.
"Bonn joo-er," said Mullally to the immaculately dressed girl behind the counter.
"Bonjour," she replied, kindly.
"Er, le breakfast?" said Mullally.
"What the fuck was that?" interjected Shakespeare.
"Breakfast is 'breakfast' in French, isn't it?" asked Mullally.
"I'm pretty sure it isn't," replied Shakespeare. "But even if it was, is that how you order food? You just name the meal?"
"I'm trying," said Mullally. "It's not my fault that my 19-Test career didn't prepare me for ordering food in France."
"Maybe if you hadn't repeatedly pitched the ball eighteen inches outside off stump you might have learned a bit more," muttered the bard, snidely.
"Hey, that's uncalled for," whined Mullally. "I've got 58 Test wickets more than you have anyway."
"Christ knows how." Shakespeare folded his arms and looked at the wall.
Alan Mullally folded his arms and looked at the opposite wall.
The girl seemed nonplussed.
Eventually, Mullally spoke again. "You do it," he said. "You order us some breakfast. You're supposed to be a wordsmith, aren't you?"
"In English," shrieked Shakespeare. "I'm not exactly known for the quality of my French sonnets, dickhead."
"Your English sonnets are hardly dynamite," spat Mullally.
Shakespeare glared at him, but opted not to take the matter further. He turned to the girl. "Pain or chocolate," he said, rhyming 'pain' with 'rain'.
"Monsieur?" said the girl.
Shakespeare clawed at his sheer linen collar once again. "Oh, for fuck's sake, just give us some food. Anything. Can't you see we've got low blood sugar?"
"Croissant?" the girl suggested, pointing at one.
"Pointing," cried Shakespeare. "Fucking pointing. Why didn't you think of pointing at what we wanted, you fucking dipshit?"
"You didn't think of it either," said Mullally.
Shakespeare looked the blond paceman directly in the eye. "You were scared you'd point a foot-and-a-half to the left of what you wanted, more like."
---
Get each week's story sent straight to your inbox - subscribe to the Weak Holidays email
---