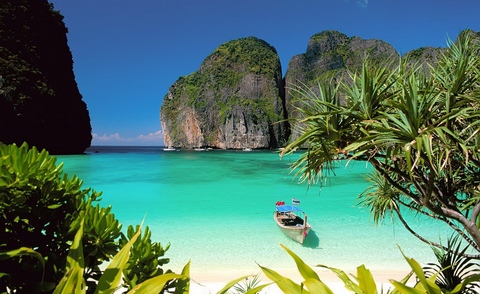 William Shakespeare emerged from the holiday bungalow in stockings, a shirt and…
"Is that a codpiece?" yelled Sophie Ellis-Bextor. "Tell me that's not a codpiece."
William Shakespeare looked down at his genital area. "Of course it's a codpiece," he said, confused.
"You cannot go diving wearing a codpiece," stated Ellis-Bextor firmly.
"Why not?"
"Okay, let me put it this way: you cannot go diving with me while wearing a codpiece. In fact, the whole outfit's wrong. Where's your swimming costume?"
"What's a swimming costume," said Shakespeare, puzzled. "I swim in my underclothes. These are my underclothes."
"Underclothes?" Ellis-Bextor looked like she had been exposed to a bad smell.
"Yes," said Shakespeare.
Ellis-Bextor stared at the bard with a tense facial expression. Shakespeare stared back blanky, not comprehending what was going on. They were interrupted by the diving instructor.
"Oh, hello, that's an outfit," she said to Shakespeare.
"Yes, it is," he replied, still looking at Ellis-Bextor and taking the instructor's words as validation.
Ellis-Bextor's eyes rolled backwards. They then appeared to knock her entire head in the same direction. When it bounced forwards again, it somehow expressed both resignation and despair.
"Let's get down to the water," said the instructor, cheerfully. "The others are already there." Shakespeare strode after her, boldly. Ellis-Bextor trailed reluctantly.
As they were putting on their diving gear, Ellis-Bextor said quietly: "Please take the codpiece off. The rest of it will have to stay on now, but the codpiece has to go. Please. I really can't put up with it."
Shakespeare stopped what he was doing and looked at her earnestly. "I can. That's fine. But I'm really surprised at you."
He reached down to detach his codpiece and as he did so, the instructor moved along the line of diving novices and arrived at them. The movement caught her eye and she looked down in time to see the bard's surprisingly hairy knob and bollocks being exposed to the world.
"Oh Jesus Christ," exclaimed Ellis-Bextor.
"What?" shouted Shakespeare. "You told me to do this."
"I didn't know there was nothing under there. Why the hell is nothing under there?"
"Why the hell do you think I wear a codpiece? All my pairs of hose have an opening."
Shakespeare threw the codpiece across the beach, embracing the liberty afforded his sexual parts. He planted his fists on his hips and admired himself.
Ellis-Bextor turned away and was a little surprised to see the diving instructor still taking a keen interest in the playwright's nether regions.
Shakespeare noticed too. "Looking forward to going down?" he asked.
---
Get each week's story sent straight to your inbox - subscribe to the Weak Holidays email
---